Stella Mar Films
Cimela Kidonakis • Sean Bloomfield • Jessi Hannapel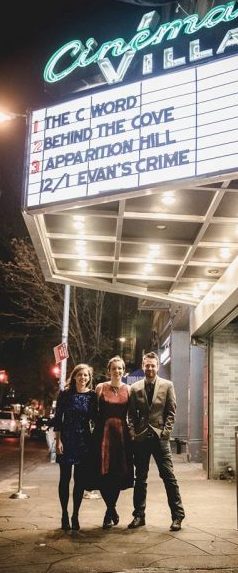 Coming off the heels of their 2016 documentary Apparition Hill, the small team at Stella Mar Films is determined to continue making films that have the potential to change the world.
Cimela was captivated when she first heard about Fr. Rene Robert's murder on NPR. The tale of mercy amid tragedy sounded like the kind of story that she and her co-filmmakers should investigate deeper, so she immediately called Sean and Jessi.
A native Floridian, Sean had followed the story on the news when it first happened, but this was the first he had heard about Fr. Rene's Declaration of Life. The more he learned about the story, the more he intrigued he became.
Jessi, on the other hand, was amazed that she hadn't heard about the story up until that moment. With her love for true crime dramas and detective shows, she needed no convincing.
And so, just like that, Stella Mar Films had a new project!
With St. Augustine located less than two hours from Sean's home, we convened at the Stella Mar Films office in Florida and headed north to our first of many shoots for Where There Is Darkness.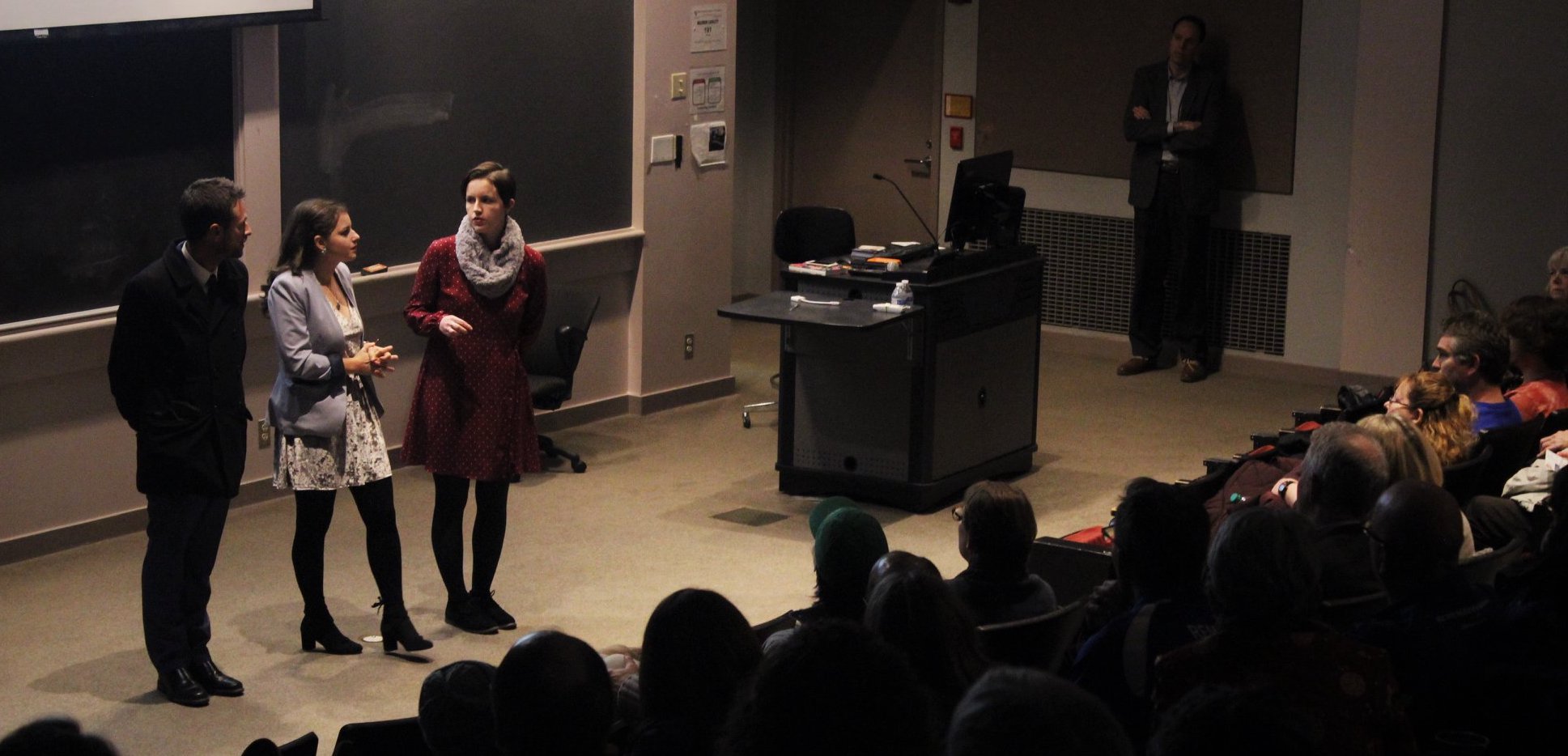 ---
MAKING THE FILM
Our first trip to St. Augustine opened many doors. We met with and interviewed the local bishop, sheriff, and several of Fr. Rene's fellow priests—all of whom were fighting to get Fr. Rene's declaration of life recognized by the courts. Our first shoot left us energized and intrigued.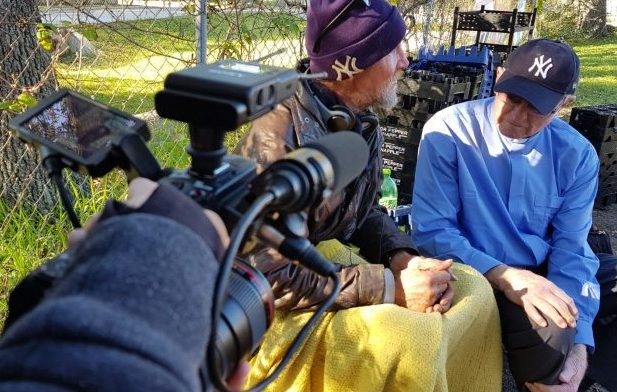 Then, in April, 2017, we attended and filmed the one year Memorial Mass of Fr. Rene's passing. The event brought together the diverse St. Augustine community and showed us just a glimpse of the enormous impact that Fr. Rene had on people in the area. We also met Detectives Tolbert and Jimenez who came to pay their respects. Since then we've interviewed them several times, and they put us in touch with Steven Murray's sisters, Bobbie Jean and Crystal, who have opened up about their family's dark past.
After our first shoots in St. Augustine, we could not stop thinking about this story. We were together in California at a film festival for our previous movie when we began thinking about Fr. Rene's Franciscan roots and thus we came up with the title for this film: Where There Is Darkness.
We feel that this title applies to this story in many beautiful ways, especially with how Fr. Rene tried to bring light to those in darkness through his ministry. Our film shows how Fr. Rene is still a light even after his passing. We also felt that the film should show the darkness faced in the Murrays' upbringings, to juxtapose that with the theme of mercy.
Throughout this year, we've made several more trips to film in St. Augustine, and we also journeyed to Georgia and South Carolina to film a monumental court hearing about the case.
In addition, we visited the murder scene with the detectives (where they erected a small cross in Fr. Rene's honor), and we visited the Murray sisters' childhood home to retrace the horrors that they and Steven experienced as children. A surprise revelation in the woods near their home has led to another possible murder investigation, an aspect of the story which continues to unfold.
With the help of a talented, multi-national cast and crew, we've been filming re-enactments of the most important parts of this story. Our team includes:
Royce Hood – Co-Producer and Attorney
Denison Witmer – Original Music and Music Supervisor
Emily Black – Associate Producer
Jozo Ivankovic – Cameraman and Drone Pilot
Lawrence Daufenbach – D.P./Cinematography
William Harris – Special Effects/P.A.
Eric Newcombe – Actor
Dick McMahon – Actor
Learn more at our IMDB page for Where There is Darkness.
See our Film Festival Awards for the movie.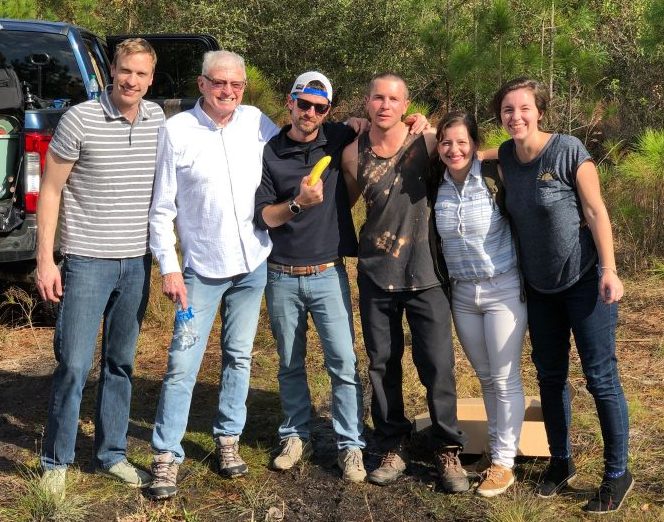 ---
IN GIVING WE RECEIVE
In many ways, we've felt that Fr. Rene has been helping us from above; we've experienced so many coincidences and apparent miracles that we can't help but see them as "little signs"—subtle messages to tell us that we're supposed to be making this film—and we often pray for Fr. Rene's help on the project.
We are independent filmmakers (not working for a studio) which allows us to chase stories we believe in—stories that might change peoples' perspectives and inspire them to love more—and Where There Is Darkness, we feel, has more potential to do that than anything we've ever encountered.